#12 May 2003
---
Cover
---
Contents
---
Black Terror
---
Doll Man
---
Blue Beetle
---
Magno and Davey
---
Cat-Man
---
Airboy
---
Crimebuster
---
Kaänga
---
Letters/Cover Gallery
---
Back Cover
---
Click here to go back to the Library.
-Doll Man and Crimebuster scans by me.
-Doll Man is from the collection of Scott Nichols.
-Black Terror scans by Bill Nolan.
-Blue Beetle scans by Marble River.
-Magno and Davey scans by Unknown, donated by Richard Croxton.
-Cat-Man and Airboy scans by Mark Stratton.
-Kaänga scans by Unknown.
NEXT ISSUE BOX
1 Week- It's All-Amazing Comics #34! What's going to be reprinted? Well that was up to you! I hope you voted for your favorite features!!!

4 Weeks-Spotlight Comics Annual #3 makes it's way to your computers with the first book-length story to ever be featured on this site! Who gets this distinction? Why, it's Wiggles the Wonderworm from Taffy Comics #1 in 7 chapters and a bonus text story! Don't miss it!!!
On the Radio!
Coming soon!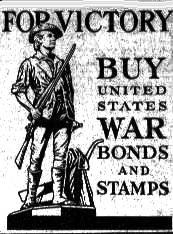 Hi there, and welcome to the twelfth issue of Spotlight Comics! If you wish to donate a story(s) to this book please e-mail me at the address below.

The site is once again caught up, so now ti's time to catch up on all of the letters, going all the way back to Spotlight Comics #7!!!

Steve,
I liked the idea of an "aviation heroes" issue of Spotlight, and you came up with an interesting mix of characters who fit into that category. Skyman was always a well drawn and written series, and the example you picked from 'Big Shot' #19 had both of those qualities, although Whitney's artwork is far better than the script. 'Big Shot Comics' was a great series and it's a pity that it and Columbia Publishing aren't better remembered.

'Red Hawk' was the most unlikely of characters and the short-lived series would give the Politically Correct fits, especially Red Hawk's twice uttered conviction that, "The only good Jap is a dead Jap," which was more than a little ironic coming from someone dressed as a stereotypical "red savage." I was a bit surprised that Red Hawk spent the majority of this story disguised as a Japanese pilot instead of wearing his distinctive fringed breeches, but Ken Battlefield's artwork made it pretty easy to keep track of which character was the disguised Red Hawk. 'Blazing Comics' had some highly unusual characters (the Green Turtle comes immediately to mind) and it's a pity Red Hawk and the other characters from 'Blazing' #4 had such a short life span.

Phantom Falcon is a character I had never seen before, and he's so obscure he isn't listed on Jess Nevins' golden age index site, although the "Phantom Falcons" are. The Phantom Falcon story wasn't much, and I suspect was included for the sake of having of having an aviator that most of us would be unfamiliar with, but the artwork had a few good moments, especially the scene of the "sand hogs" drowning as a result of the bombing.

I had seen the "Sky Girl" story before but because it's so easy to overlook the fact that Ginger was ostensibly an aviatrix, that I didn't expect to see her and was expecting a story from 'Big Shot' featuring Fawn wearing a variation of Skyman's outfit. However, an excuse for using a story with Matt Baker artwork is a good excuse; by all means use anything by Baker anytime you get a chance.

Too bad the article about the Blackhawks wasn't ready in time to be included in this issue, as it would have helped to define the issue's theme, but I'll be glad to see it in a future issue of any of the Golden Years Publications.

Take care,
Jon

Glad you enjoyed the issue! With the amount of Skyman material I have right now, it's no wonder he appeared. If his appearance is met with some more favorable response, it's not far fetched that he'd turn up again in the coming months! (Heck, even if people hate his guts, he's liable to turn up soon!)

Phantom Falcon is a relative unknown. (I'd never heard of him before Bill Nolan included him in his 2nd Super Special CD.) However that's not really why I used him. I actually choose the aviation theme as a venue for the Blackhawk article (that turned out well, huh?), and I needed another super-hero feature. Phantom Falcon was about it unless I wanted to repeat All-Amazing #8 and have Airboy or the Phantom Eagle story I used earlier in All-Amazing #19.

As for Matt Baker, I'll be sure to use him when and where I can! I do have a couple more Sky Girls for the future... Also, as for Fawn wearing a Skyman outfit, that would be a good story! I wonder if they ever did that?

Finally, Red Hawk. Outside of the Green Turtle, this was my favorite story in Blazing #4 (though there are a few more good ones I can use...), and I've been waiting for a chance to use it! I thought it was well written, and the fact that Red Hawk was Native American wasn't really played up much. Hopefully I can track down some more issues of Blazing as Bill has done with Blue Circle. There are some great features there, and I'd like to own the whole of the title's serialized feature, Jun-Gal. While I'm at it, I guess I should go for some Red Circle issues too...

And now on to Spotlight #8...

Steve,
Glad to see that Golden Years Publications is publishing new issues again. Congratulations on adding Professor Bails to your "staff," and I hope his association with Golden Years will be long lasting. Bails' presence assures that the assignment of credits to artists and writers will be as accurate as possible, and I hope Professor Bails might contribute a text piece or two to future issues.

I loved the 'Supersnipe' story in #8 and I appreciate the fact that you will include stories of such (relative) great length. 'Supersnipe' is arguably the best thing that ever came out of the Street and Smith stable and deserves to be better remembered than it is these days.

It was good to see another 'Girl Commandos' story and the 'Green Mask' story is one of the better stories about that character that I've read. 'Candid Charlie' I can take or leave, but his story in #8 was worth reading and I guess something will inevitably come off as the least interesting feature in any given issue, and someone else may well rank Charlie a bit higher than I do.

Thanks,
Jon

Glad you liked the issue Jon. Unfortunately, when the site went into it's unexpected hiatus last fall, I lost touch with Mr. Bails, and I haven't re-established communication. If he's still willing to help though...

And finally, Spotlight Comics #11...

Great job. 'Course I love the Fighting Yank and this is a great cross selection. The first story I own myself although coverless and has one of the few actual super-foes the Fighting Yank faced that I've come across. The art's good but inconsistent with him having full gloves in his final battle with the Blitz.

The second we see him able to catch a plane out of the sky, punch through steel, but rendered unconscious by banging his head against the plane. This is true of most of Standard's superheroes: Doc Strange, Liberator, Black Terror etc. However, both it and the third story have very pulpish plots and are loads of fun.

And then a Robinson-Meskin tale where he is demonstrably weaker and his costume is more loose fitting and no mask. When compared to the Robinson-Meskin stories reprinted in bw by AC, I'm convinced their work while great, needs to be in color to get the full atmospheric affect.

"cash_gorman"

In the first story, it does show Yank putting on, or at least borrowing the gloves to battle Blitz, it's not just an artistic error. Don't feel bad though, it's one of those "blink and you miss it" things. Also, I've never quite understood the enormous strength, yet vulnerable to a sucker punch thing either. (Seen with other companies as well, not just Nedor.) Oh well, that's one of the things that makes the Golden Age the Golden Age. As for Robinson/Meskin, I agree, they are best in color. Some day in the future, I hope to offer color reprints, but I'm still working on that.

-Steve

I WANT to hear from you! Tell me what you liked/disliked, loved/hated about this issue! If you have a request I can't promise that I can grant it but I'll see what I can do. Just e-mail me at Steve_Rogers_Captain_America@yahoo.com thanks!

---
Cover Gallery
Action Comics #30
July, 1941. Detective Comics Inc.
Art by Jack and Ray Burnley

What "Big Guns" issue would be complete without at least a nod to the biggest of all guns, Superman?
All characters and stories are believed to be in the public domain. See Library page for details.