#34 June 2003
---
Cover
---
Contents
---
Bulletman
---
The Clock
---
The Target
---
Lu-Nar
---
John Law: Scientective
---
Letters/Cover Gallery
---
Back Cover
---
Click here to go back to the Library
-Bulletman, The Clock, and Lu-Nar scans by me.
-The Clock is from the collection of Scott Nichols.
-Target scans by Bill Nolan.
-John Law scans by Marble River.
NEXT ISSUE BOX
3 Weeks- Spotlight Comics Annual #3 hits the internet with our very first book-length story featuring a newcomer to the Golden Years, Wiggles the Wonderworm!!!

4 Weeks- We get patriotic in All-Amazing Comics #35 for the 4th of July with Minute Man, the Liberator, the Target (at war), Miss Victory, and Commando Ranger!!! Don't miss it!!!
On the Radio!
Coming soon!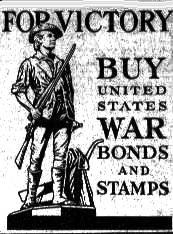 Hi there, and welcome to the thirty-fourth issue of All-Amazing Comics! If you wish to donate a story(s) to this book please e-mail me at the address below.

The letters will return next month!!!

-Steve

I WANT to hear from you! Tell me what you liked/disliked, loved/hated about this issue! If you have a request I can't promise that I can grant it but I'll see what I can do. Just e-mail me at Steve_Rogers_Captain_America@yahoo.com thanks!

---
Cover Gallery
Wow Comics #5
Fawcett Publications Inc., January 16, 1942
Artist: Mac Raboy?

Here's the original version of this month's cover!
All characters and stories are believed to be in the public domain. See Library page for details.